I know, you're going to tell me that this is not the first time you want to describe how to create floor plans or apartment plans.
But that's not what I want to do. I talked about creativity.
In fact, when you create floor floor plans, you often make square or rectangular pieces. For a simple reason: furniture is often square or rectangular.
Well, I tell you very frankly: this world is over and the future world is already here.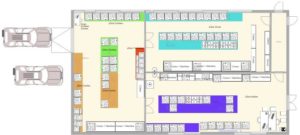 Why this statement? You seem to forget that technology is making progress every day.
When a craftsman in his workshop made a motor vehicle with wheels, and that vehicle managed to advance a few meters, who could have imagined at the time that we would have today millions of cars in the world, and highways, peripherals, traffic lights and tickets?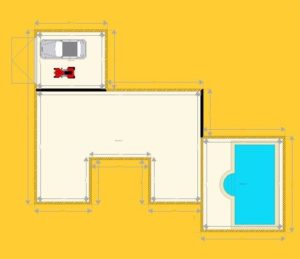 What is the major innovation?
This major innovation is 3D printing. In the future, we will make houses with all possible forms because there are already machines that can make houses in 3D printing. And we can make furniture that fits perfectly in these houses because, yes, there are 3D prints for furniture. These machines already exist. It only misses their diffusion in very large numbers.
How to prepare for this event? Use the online archiplain software, and practice doing some very original house plans. For example, a house that looks like a flower seen from the sky, each petal being a room, or a house that looks like a rabbit (a room for each ear, and the garage in the legs).
More: