Discover Archiplain, the premier free software designed to empower architects, builders, and homeowners in crafting intricate house and apartment plans. This robust toolset offers an array of features that simplify the creation of precise 2D models, floor plans, and elevations for any building type.
Archiplain excels with its user-friendly interface, ensuring accessibility for professionals and first-time users alike. Whether you're a seasoned architect or embarking on your first home project, Archiplain's ease of use lets you effortlessly generate professional-quality plans.
Furthermore, Archiplain boasts an extensive toolkit to enhance versatility. It provides a library of items and elevations as starting points for your unique designs, along with powerful drawing and editing tools. Features like the grid system and snap-to-grid functionality streamline the planning process.
What sets Archiplain apart is its cost-effectiveness. It's a free house and apartment planning software, eliminating fees and licensing expenses. Ideal for budget-conscious individuals or those seeking a trial before purchase.
Archiplain accommodates various building types, including single-family homes, apartments, and commercial structures. Its flexibility extends to 2D planning, enabling tailored solutions for your needs.
In essence, Archiplain stands as a user-friendly and powerful software for crafting detailed house and apartment plans. Professionals and novices alike can rely on its intuitive interface and versatility. Plus, it's entirely free to use, making it accessible to all.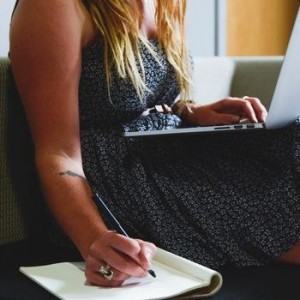 Archiplain enables you to create free floor plans for a wide range of structures, including:
⇓
Wondering how to craft free floor plans with Archiplain?
It's as easy as drawing walls, adding doors, windows, and shutters, and incorporating technical elements like electricity and heating. Then, let your creativity flow with decorations, objects, furniture, and plants.
Once your plan is complete, you can download it in PDF format for printing or sharing. Archiplain's user-friendly application is compatible with Windows PC, Mac, Linux, iPad, Android, and Windows devices.
Draw Plan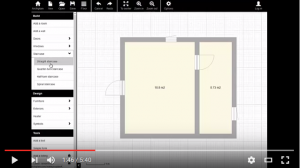 ⇓
How to make free floor plans with archiplain?
First, you draw walls to create each piece. Then add the doors, windows and shutters. You can choose the direction of opening. Then, you install all the technical elements: electricity, heating … Well, you do the decoration, objects, furniture, plants …
When the plan is complete, you can download your map in PDF format to print or send to your friends. Even a 5 year old can use it!
Use the application archiplain online!
Archiplain lets you draw your plan on Windows PC, Mac, Linux or iPad, Android and Windows.
⇓
FAQ
⇓
Do you have a website?
⇓
Is this software suitable for you
Are you an interior design specialist, home builder, architect, interior designer, home stager, or simply interested in home improvement? Perhaps you're a professional in residential or luxury real estate, or you're searching for property to buy or rent.
If you're planning to start a business in the restaurant, hairdressing, fast food, florist, bakery, pastry, chocolate factory, hardware store, gas station, bookstore, cafe, bistro, snack bar, nightclub, concept store, butcher shop, grocery, thrift shop, DIY store, press house, haberdashery, stationery, fish shop, dry cleaning, or laundry industries, Archiplain is your ideal tool. Whether you own a trailer, camper, old bus, eco-house, loft, dream house, or any unique structure, you can create your plans, interactive designs, and floor plans with this user-friendly online application, featuring a free version. Visualize your plans effortlessly with Archiplain.
Want to see more with Twitter (X)?
Enregistrer
Enregistrer
Enregistrer
Enregistrer
Enregistrer
Enregistrer
Enregistrer
Enregistrer
Enregistrer
Enregistrer
Enregistrer
Enregistrer
Enregistrer
Enregistrer
Enregistrer