Make your church plan very easily with archiplain!
So why make a church plan? First, you all heard this drama in Paris, the fire of Notre Dame, the cathedral in the city center, on the Ile de la Cité. Imagine that you are the architect responsible for the repair. It can be very useful to make a first plan of the church with a practical online tool like archiplain.
Three uses of a church plan
But this plan can be very useful for several things. First, there are more and more alternative religious projects to official religions such as Catholicism, Protestantism, Judaism or Islam. We could add Buddhism and so many others. And all these religions need a religious capacity to exercise their worship.
Another thing: in Europe, in France in particular, for almost a century, the Churches have belonged to religious movements. But before that date, the churches belong to the state. This means that the state must repair all these old churches. And it costs a lot of money. As a result, more and more churches are for sale, which is the joy of many people. But to do the renovation, you need to draw a plan.
Finally, you may need a church for a wedding, burial, or baptism. In this case, a church plan is very practical for arranging people in the church.
How to draw this church plan?
The first step is to draw the walls church to create rooms. You can create all kinds of church you want to, European, American, Australian. You can name and choose a color for each room in your church to differentiate the different parts.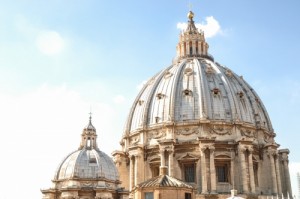 Then place the openings of the various parts. You can choose the direction of opening and add components. There is a catalog of windows and doors available with left or right doors and sliding.
When landscaping your church is finished, you can place furniture and plants in rooms.
For more informations on churches, go to:
Enregistrer
Enregistrer
Enregistrer
Enregistrer