Real estate and property news, just for you!
The absolute dream: to become the equal of the greatest architects of this world, like Herzog & de Meuron, Jean Nouvel, Frank Gehry, Rem Koolhaas or Zaha Hadid.
But these people have often done great studies, which are very expensive, and have a very important relationship network. And yet, you have ideas, a house or an apartment that you want to transform, and not a lot of money.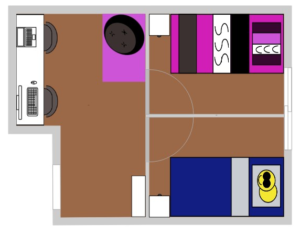 Our advice is to start with a small free software like archiplain, to make as many plans for your project, to walk in your city looking at the sky: we often see beautiful buildings looking over the ground floor.
And you have to let creativity take hold of you. For example, do not hesitate to walk in the morning when the sun rises. Or in the evening at nightfall. And of course in the middle of the night, either during the full moon or a moonless night ; like the painter Claude Monet who represented the same landscape at different times of the day.
Last Tips:
Have friends invite you to watch their house
Visit homes with real estate agents
Visit museums that have been inhabited by artists, like the Zadkine museum in Paris.
Good design of your house!