We do not always know, but Google's tools can give good information about construction.
Imagine I want to invest in buying a house. I'm going to get some land to buy to build my house. But most importantly, I will try to make a plan of my future home.
As a result, by searching for example on the search engine of Google, I will look at the proposed suggestions with house plan and I would know what is the most requested with house plan. Of course, he does a private search, otherwise Google will give me information around me.
More interesting, you have to use Google trends.
By pointing to a house plan, we can see that the American states in which this expression is most in demand are: Mississippi, Arkansas, Alabama, South Carolina and Tennessee: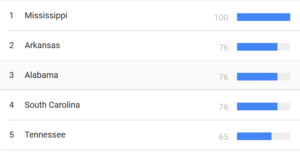 But doing the same house plan search with cities, Raleigh (North Carolina), Atlanta (Georgia), Washington (Columbia), Plano (Texas) and Austin (Texas) are found: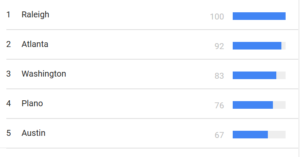 If we cross the information of states and cities, we can think that the most interesting places are in Texas and North and South Carolina.
I think we should build a computer program that predicts what the real estate market will be based on the house plans that are requested by Google users.
More: