Real estate and property news, just for you!
How to design a house plan online for free
There are two things, and even three, in this issue: a plan online and free. Make a house plan can be done through software. These were often downloadable software, but they are mostly online now. And free because we want the best without pay. With https://archiplain.com/makeyourplan, you can have almost everything. This software made house plans with astonishing ease, it is online and does not take place in the memory of your computer, and it is free for the most if you are not a big consumer. For the latter, there is a cheap subscription to all the plans you want, thousands, why not.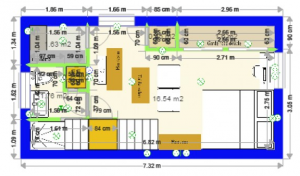 For more information, Click here!
To make a house plan : Click here !
Enregistrer