A pavilion is a type of subsidiary building, typically found in gardens, parks, or other outdoor spaces. It is an open-sided structure that can provide shelter and shade, as well as a place for people to gather and enjoy the outdoors. One can use house plan software to draw a pavilion plan.
There are many different types of pavilions, from simple gazebos to more elaborate structures with multiple levels and roofing. Some pavilions are built with a specific purpose in mind, such as providing shelter for outdoor events or serving as a focal point in a garden. Others are simply built for aesthetic reasons, to add visual interest to an outdoor space.
If you're interested in building a pavilion, there are many resources available to help you get started. One of the best ways to begin is by finding a free pavilion plan online. There are many websites that offer free plans for pavilions of all types, so you can find the perfect design for your needs.
Many of these plans are available in the form of software, which can be downloaded and used to help you plan and design your pavilion. These software programs are typically easy to use, even for those without experience in construction or design. They often come with detailed instructions and diagrams, making it simple to understand how to build your pavilion.
There are also many free software programs available online that can be used to design a pavilion such as Archiplain and sketchup. These programs can be a great way to get started with the design process, and they can be a useful tool for planning and visualizing your project. However, it's important to note that these free programs may have limitations and may not provide the level of detail or precision you'll need to build a professional-quality pavilion.
If you're looking for a more detailed and precise pavilion plan, you may want to consider purchasing a pavilion plan from a reputable supplier. These plans are typically more detailed and accurate than free plans, and they often include more information on materials, construction techniques, and other important details.
One of the most famous pavilions is the French pavilion, designed by the famous architect Le Corbusier for the 1937 Paris World's Fair. The pavilion was designed to showcase the latest in French architecture and design, and it was widely considered to be a masterpiece of modern architecture. The pavilion was later dismantled and reassembled in the city of Nîmes, where it still stands today as a museum and cultural center.
In short, a pavilion is a great addition to any outdoor space, and there are many resources available to help you plan and build one. By finding a free pavilion plan online, using software to design your pavilion, and considering purchasing a professional pavilion plan, you can design and build a pavilion that meets your needs and enhances your outdoor living space.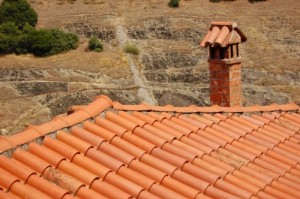 Make your pavilion plan very easily with Archiplain!
The first step is to build its pavilion by tracing the walls to create rooms. You can create all types of pavilion you want, ancient or modern. You can name and choose a color for every room of your pavilion to differentiate the bathroom toilet and kitchen lounge for example.
Then place the openings of the various parts. You can choose the direction of opening and add components. There is a catalog of windows and doors available with left or right doors and sliding.
When landscaping your pavilion is finished, you can place the furniture in the rooms and the kitchen draw.
For more informations on pavilions, go to:
Enregistrer
Enregistrer
Enregistrer