An energy house, also known as a low-energy house or a passive house, is a type of building that is designed to use minimal amounts of energy for heating and cooling. These houses are characterized by high levels of insulation, airtight construction, and the use of energy-efficient systems such as solar panels and heat recovery systems. We can use software that makes low-energy house plans in order to design these houses as well as possible.
One way to build an energy-efficient house is to use a free low-energy house plan. These plans are typically available online and can be downloaded for free, allowing you to design and build your own energy-efficient home. Additionally, there are software available for free to help you design and plan your low-energy house, these software can help you to optimize the energy performance of your building and to make the most of natural light and solar gain.
When building a low-energy house, it is important to pay attention to the materials used in construction. Insulation, for example, plays a crucial role in reducing energy consumption. The use of eco-friendly materials such as wood, cork, or sheep's wool can help to reduce the environmental impact of the building, as well as making it more comfortable to live in.
In addition to building new energy-efficient homes, it is also possible to renovate existing buildings to make them more energy-efficient. This process, known as deep retrofitting, involves making significant changes to the building envelope, such as upgrading insulation and airtightness, as well as installing renewable energy systems and energy-efficient appliances.
An eco-responsible attitude is crucial when building or renovating an energy-efficient house. This means taking into account the environmental impact of the materials used, as well as the energy consumption of the building over its lifetime. It also means using renewable energy sources whenever possible and considering the overall ecological footprint of the building.
Finally, an energy house is a type of building that is designed to use minimal amounts of energy for heating and cooling. By using free low-energy house plans, free software and paying attention to the materials used in construction, you can design and build an energy-efficient home that has a minimal impact on the environment. Renovation of existing buildings through deep retrofitting is also an option to make existing buildings more energy efficient. Adopting an eco-responsible attitude throughout the building process is crucial to ensure the respect for the environment.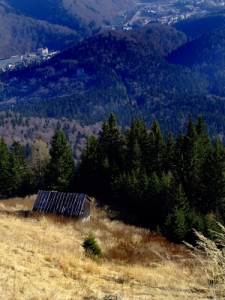 With Archiplain easily draw the plan of a low-energy house and arrange it at your convenience.
A low-energy house consumes several times less than a house built to current requirements. For this the orientation is important as well as the air permeability. A thermal study should be performed to analyze the energy consumption of your home.
For more informations on low-energy houses, go to:
Enregistrer