Real estate and property news, just for you!
How to draw a home plan online
Draw a house plan may seem something very complicated when you have not done architectural study. There are not so long, you had to use special paper, be very specific in the drawing, and do not hesitate to start any mistakes. In addition, it was necessary to know all the constraints of home construction. With the Internet, many software have emerged but it is often difficult to handle. This is the first time we can use an easy to use software, http://archiplain.com/makeyourplan, (even a 5 year old can use it) and very precise. All the measurements are in metric or in feet and inches.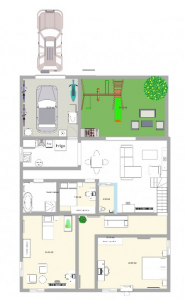 For more information, Click here!
To make a house plan : Click here !